Palmistry is seen as the oldest method of predicting future or events-to-be that's still in use in the world. It first appeared in India, and then, it has spread widely to China, Egypt, Greece, and Europe. So, what is palm reading? This is one of the most common ways the psychics use to support their reading session. Just by evaluating various lines and mounts on a person's hand, the clairvoyant can interpret the characteristics and other matters of them. In some traditions, the reader must examine fingers, fingernails, fingerprints, skin texture, palm shape, and the flexibility of a hand to give the seekers detailed guidance. Surely, this predicting method is very popular; however, is palm reading online real or fake? Follow this post to receive insightful information!
Palm Reading
Most people do not agree the point that Palmistry is a tool for predicting one's future; instead, they think about palm reading as a map – a drawing plan showing your possibilities. It's all about what your hand tells, what your personalities, and what potential you have in life. Use the reader's prediction as a guideline to overcome all the difficulties on your life path.
What Palm Reading Online Cannot Do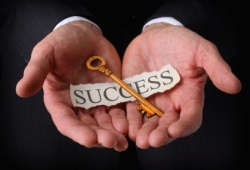 Well, we usually discuss the benefits of getting a palm reading. Today, we won't repeat that; instead, you'll know what hand-reading can't do to have an exact perspective about this method. Let's take a look at the following:
According to many people who experienced palm reading, this method doesn't tell the exact future or something you expect to hear. Why? The signs and the lines on your hand can change slightly over years, even our fingers' shape. In fact, the palmistry has no weight in changing your life, mostly the destiny is up to you – yourself. Once you change, your lines change too, and so does the future.   
It's impossible to know the exact professional of the seekers just by glancing at their hand palm. All the elements shown on your palm are your natural ability and talents, and you may not recognize. Also, the hand-reading method can't give you a true prediction for the number of kids you're going to have or the baby's gender (and name).  
Similar to the above viewpoint, a person's date of marriage can't be told by all the lines on hand. As we mentioned before, getting married is an event that you won't expect anything. For instance, you and your partner decided to enter the marital life at the end of 2015. But, no one knows what will happen during this period. Maybe on tomorrow, you'll cancel the wedding.
(In this situation, divorce is similar to marriage. No one expects such these events will happen. )
Actually, the Death date is quite complicated to confirm. When you look at the Life Line on hand, most of the time it just tells the natural vigor of your body (overall health). Sometimes, a person with a strong Life Line will die sooner that the one having an uncompleted line. That's why death should not be predicted or asked.
There's no "travel" line as you always think, even though some tradition palmists believed this line as the Mount of Moon sign. Once the reader sees this line, he/she will assume you like a person enjoying traveling or taking every opportunity in life. Sometimes, because of the nature of job, few people have a chance going abroad a lot even though they don't have many travel lines.
Specific events can't be seen from the palm. Also, hand-reading can't reveal the information of the seekers, especially the meaning after reading the palm. Why some people have more lines than others? The number of lines reflects a person's sensitivity or talents!  
If you want to discover further issues in the topic: Is Palm Reading Online Real or Fake, just contact us by leaving your confusions in the available box.
---
Terms:
palm reading details real or fake